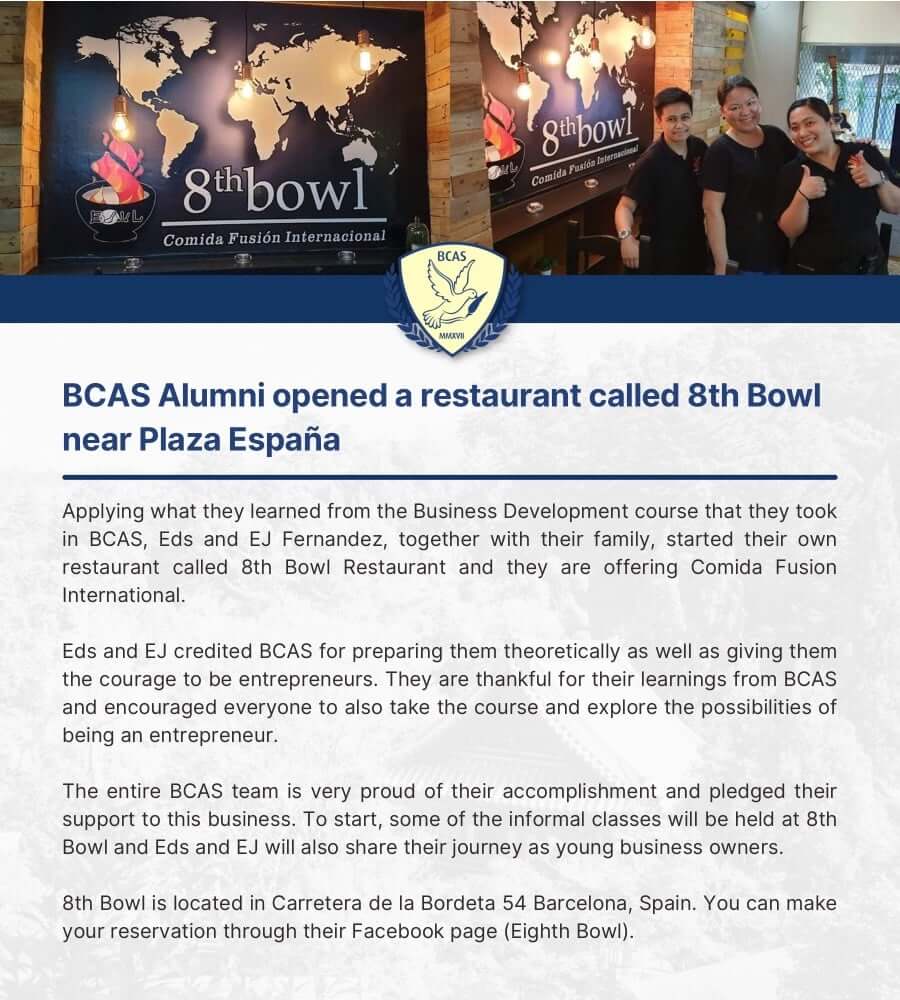 Applying what they learned from the Business Development course that they took in Barcelona Center for Applied Sciences (BCAS), Eds and EJ Fernandez, together with their family started their own restaurant called 8th Bowl Restaurant and they are offering Comida Fusion International.
Eds and EJ credited BCAS for preparing them theoretically as well as giving them the courage to be entrepreneurs. They are thankful for their learnings from BCAS and encouraged everyone to also take the course and explore the possibilities of being an entrepreneur.
The entire BCAS team is very proud of their accomplishment and pledged their support to this business. To start, some of the informal classes will be held at 8th Bowl and Eds and EJ will also share their journey as young business owners.
8th Bowl Restaurant is located in Carretera de la Bordeta 54 Barcelona, Spain. You can make your reservation through their Facebook page: 8th Bowl.