The Swiss School of Management has arrived in Barcelona through its partnership with ISASS. International and regional European students will now be able to earn their Swiss degree under the warm Barcelona sun! Study and Fun can surely go hand and hand.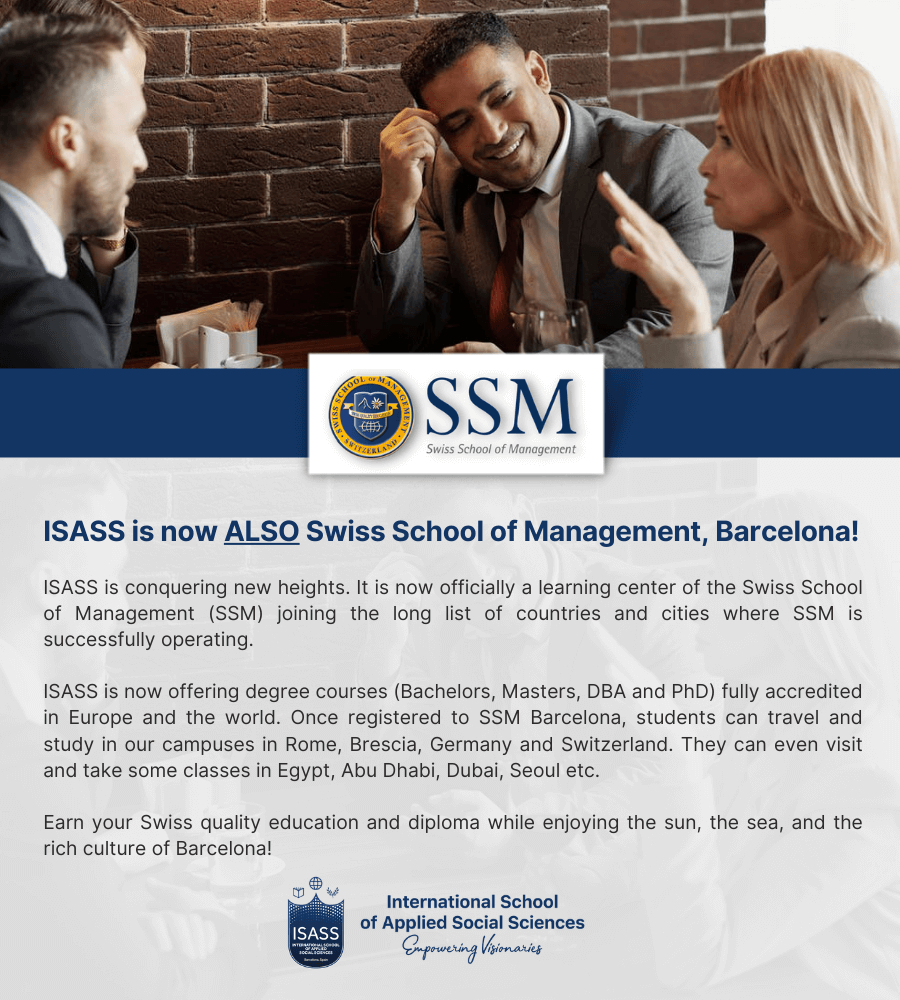 ISASS is conquering new heights. It is now officially a learning center of the Swiss School of Management (SSM) joining the long list of countries and cities where SSM is successfully operating.
ISASS is now offering degree courses (Bachelors, Masters, BDA and PhD) fully accredited in Europe and the World. Once registered to SSM Barcelona, students can travel and study in our campuses in Rome, Brescia, Germany and Switzerland. They can even visit and take some classes in Egypt, Abu Dhabi, Dubai, Seoul, etc.
Earn your Swiss Quality Education and diploma while enjoying the sun, the sea and the rich culture of Barcelona!